Jul 25, 2019
Columbus Regional Health welcomes new specialty physicians
Columbus Regional Health is pleased to welcome Aditya Chada, M.D. and Amitoj Gill, M.D. to our active medical staff. Dr. Chada specializes in critical care, pulmonary medicine and sleep medicine. Dr. Gill specializes in hematology and oncology.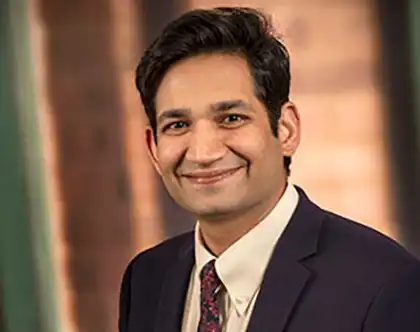 Dr. Aditya Chada
Dr. Chada graduated from MNR Medical College, India, in 2011 and completed his internal medicine residency training at Florida Hospital, Orlando, Florida. He completed his pulmonary/critical care fellowship at the University of Arkansas of Medical Sciences in 2018, where he also served as a Chief Fellow for the year 2017-18. He completed his sleep medicine fellowship at Emory University in Atlanta, Georgia, in 2019.
Dr. Chada's areas of interests are COPD, asthma, interstitial lung disease, critical care medicine, obstructive sleep apnea and hypersomnia/narcolepsy. He is an active member of CHEST, American Thoracic Society, and American Academy of Sleep Medicine.
Dr. Chada has joined
The Lung Institute
. He can be reached at his office at 812.376.5757.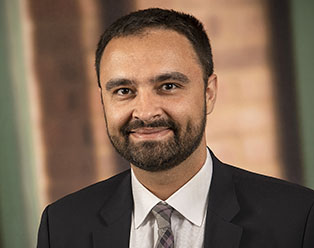 Dr. Amitoj Gill
Dr. Gill graduated from Christian Medical College, Ludhiana, India, in 2009. He completed internal medicine residency at Johns Hopkins University/Sinai Hospital of Baltimore in 2015, where he was chief resident from 2015-2016. Dr. Gill completed clinical fellowship in hematology and oncology at the University of Louisville in 2019.
He is a member of American College of Physicians, American Society of Clinical Oncology, and American Society of Hematology. Dr. Gill has joined the
Cancer Center
. He can be reached at 812.376.5550.