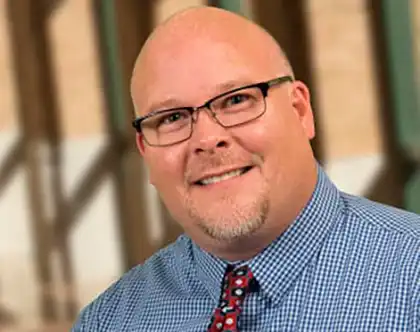 Make an Appointment
Schedule an Appointment
Specialties
Family Medicine
Physician Group
MyCare Family Med
Contact
Location
4001 Goeller Boulevard
Columbus, IN 47201
Get Directions
Education & Training
Education Indiana University (Bachelor's), Kettering College (Bachelor of Physician Assistant), Nebraska School of Medicine (Masters of Physician Assistant)
Biography
Jared Brock, PA, earned his bachelor of public health at Indiana University in 1994 and his bachelor of physician assistant degree at Kettering College in 2002. He earned his masters of physician assistant degree with an emphasis in emergency medicine at Nebraska School of Medicine in 2004.
Jared is married and has a daughter, Madelyn. His wife Megan is also a physician assistant.
He enjoys fishing, hunting and watching IU sports.
Schedule an Appointment
Make an appointment by phone: 812-375-3330
To make an appointment online, please select whether you are a new or existing patient:
If you're already a patient with Columbus Regional Health, please use your MyChart patient portal which has more features and functionality available.
Back to Search Results