Overview
Inpatient Rehabilitation at Columbus Regional Hospital is a specialized unit dedicated to people recovering from strokes, amputations, brain and spinal cord injuries, orthopedic procedures and other debilitating conditions.
Patients include those who are still medically fragile, have severe functional impairments, required post-operative care, and need the 24-hour medical support of a hospital facility.
High intensity medical management, nursing and rehabilitation therapies are provided daily to meet patient's needs.
Therapies include:

Physical therapy
Occupational therapy
Neurodevelopmental Treatment
Modified Constraint Induced Therapy
Speech / Language therapy
Swallowing therapy
For questions about Acute Inpatient Rehabilitation, please call Pre-Admission Screening at (812) 376-5589.
How We Are Different
People rely on our Inpatient Rehabilitation to get the right care in the right place — at the right time.
And for those people who need medical rehabilitation, the choice between Columbus Regional Hospital and a nursing home is an easy choice.
We offer:
Close medical supervision by a Physician with specialized training
24-Hour rehabilitation nursing
Multidisciplinary team approach
Three hours of daily intensive therapy, up to seven days a week
Nurse-to-patient ratio of 1:4 (nursing homes may have one nurse for up to 30 patients)
Columbus Regional Hospital's Inpatient Rehabilitation team is providing a higher level of care, so many patients are discharged in half the time and need less follow-up care than if they had been treated in a nursing home.
Typical nursing homes don't provide this level of physician attention — or the nursing expertise.
What Patients and Families Are Saying About Us...
"The staff and program was encouraging, empowering and enabling us to get back to our lives!"
– J.L. and family
"I felt very at home while I was there, like I was with family." – R.D.
"Everyone made us feel like they were caring for their own family.
The care my husband was receiving was amazing.
Thank you from the bottom of my heart."
– M.D. family
"I had great people to help me get strong." – T.M.
"Everybody was so nice, helpful and so positive. It was really a pleasant experience." – C.A.
A Team that Supports and Encourages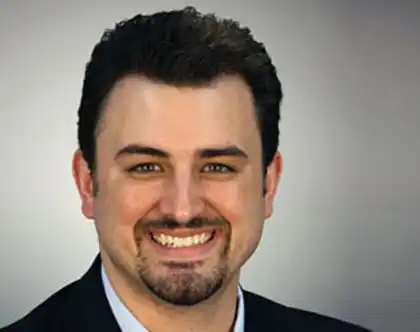 Dedicated Physician — Dr. Zachary Siegel is a physiatrist, specially trained in rehabilitation. He directs the medical treatment and rehabilitation program for each patient.
Rehabilitation Nurses are specially trained to monitor and manage complex medical issues, provide patient and caregiver education; and establish plans of care to maintain optimal wellness.
Physical Therapists develop treatment plans that rebuild strength and mobility. Special exercises and other activities are designed to build confidence, strengthen muscles and improve endurance and coordination.
Occupational Therapists challenge patients to perform the simple tasks of everyday living — cooking, eating, dressing — through individually designed exercises, activities and the use of specialized equipment.
Speech Pathologists work to treat memory and language disorders that interfere with the ability to communicate, as well as swallowing issues.
Neuropsychology is also available.