Documents
The Walking Maps of Bartholomew County booklet contains 30 walking routes throughout Bartholomew County.
Download Walking
Maps
Are you ordering food for people and looking for the healthy options in Columbus? Take a look!
Download Catering
Guide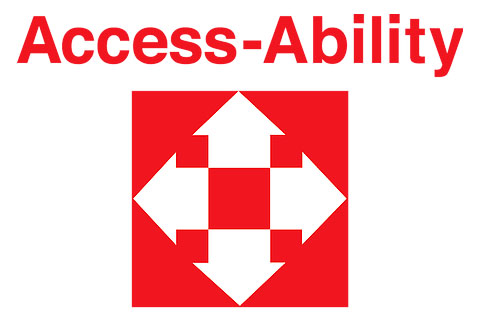 Food Assistance
Visit the
Access-Ability
web site to learn more about local food assistance programs.
Overview
The Healthy Lifestyles Action Team works to increase the appropriate utilization of professional health care services through self-care education and support, especially related to healthy choices regarding nutrition and physical activity. The Healthy Lifestyles Action team is currently focused in four areas: Nutrition, Physical Activity, Tobacco Awareness & Community Health.
LOCAL FOOD STUDY for Bartholomew & Jackson Counties: Using proceeds donated by Cummins, Inc. from the Cummins Marathon in 2013, Ken Meter,a consultant with Crossroads Resource Center in Minneapolis, completed a local food study of Bartholomew and Jackson Counties. Meter also conducted a study of the state of Indiana's food economy. His study indicates that if the region's residents purchase $5 worth of food every week directly from the farmers In Bartholomew and Jackson Counties, about $31 million of new farm income would be generated for our area. "A food system should build health, wealth, connection and capacity in a community," Meter says. The next step is to create asset maps of both counties to determine existing food resources and where there are gaps.
COMMUNITY PROGRAMMING ON NUTRITION: The nutrition programming Includes cooking demonstrations, presentations, and nutrition education in conjunction with our community partners, Purdue Extension, Food Co-op, and the Columbus Farmers Market.
SAFE ROUTES TO SCHOOL (SRTS): Safe Routes to School (SRTS) programs use a comprehensive approach to make school routes safe for children to walk and bicycle. The Bartholomew Consolidated School Corporation (BCSC) Transportation Department, community leaders, and parents are working on improving routes and encouraging more children to walk and bike safely at the schools in our community. One element of this work included the development of the BCSC Safe Routes to School Plan.
THE COLUMBUS BIKE CO-OP:

The Columbus Bike Co-op is a not-for-profit community bike garage that is open to the public. Located in the basement of the United Way building (1531 13th St., Columbus, IN), the Co-op exists to provide a space for community members to learn about, repair,maintain, and adopt bicycles. Volunteer based, we are always seeking eager learners who want to help out. Classes, tools, parts, bikes, and work space are available for free or very little cost. Bike aficionado volunteers with knowledge of bike mechanics, bike safety, various types of riding, and local routes and trails are available to help you during open hours.
ACTIVE TRANSPORTATION OUTREACH TEAM:

The Active Transportation Outreach Team

is focused

on creatively engaging community members to promote and encourage the use of alternative transportation. Currently, habit leads us to

utilize

our automobile for

the majority of

our trips. Our task is to shift the culture towards

the consideration of

active transportation for

a portion of

those trips. This will help create a more vibrant community full of healthy streets filled with happy and healthy people. The team

is focused

on two goals; (1) Increase non-motorized trips and the percentage of residents and visitors who choose non-motorized modes of transportation for work and school commutes, social and recreational trips. (2) Raise awareness of and encourage respect for the rights and responsibilities of all motorized and non-motorized transportation users through creative uses of education and outreach.
TOBACCO AWARENESS ACTIVITIES IN SCHOOLS: Tobacco use remains the single-most preventable cause of death in our society. Cigarette smoking is responsible for nearly one in five deaths in the United States. Healthy Communities has initiated several programs since its inception in 1996 to reduce the use of tobacco products in Bartholomew County, especially among children.
SMOKE-FREE WORKPLACE: Beginning June 1, 2013 nearly all public places in Columbus, including bars/taverns and private clubs, are smoke-free. We continually work to strengthen the laws that protect workers from the dangers of secondhand smoke.
ADULT SMOKING CESSATION:

Columbus Regional Health offers group tobacco cessation classes for adults 18 years and older. Our classes use the American Lung Association, Freedom from Smoking curriculum, which is an evidence-based program. Each class session meets one night a week for 8 weeks from 6-8pm at Our Hospice Center located at 2626 17

th

Street in Columbus. Our community program also offers FDA-approved cessation medications, typically nicotine replacement patches or gum. $35 covers the cost of this 8-week program, which includes the Freedom from Smoking workbook, CD, and medication. Those wanting to enroll in a community class should register by calling 1.800.699.1019 or emailing

healthycommunities@crh.org

. This program is also open to support partners.

The Healthy Lifestyles Action Team, a Healthy Communities Initiative, also supports and promotes the Indiana Tobacco Quitline for adult cessation. Participants in the community classes will automatically be enrolled in the Quitline for additional support. This FREE telephone-based resource is available to all Hoosiers 18 years and older. Simply call 1-800-QUIT-NOW or 1-800-784-8669 from 8 a.m. to 3 a.m., 7 days a week or visit the Quit Now Website for more information. When you call the Indiana Tobacco Quitline, you will talk with a trained Quit Coach who can help develop a customized quitting plan. The Quitline also offers resources to support partners.
Healthy Communities provides support to community organizations and businesses interested in additional training or onsite cessation resources for their employees. For more information, contact the Tobacco Program Coordinator at 812.375.3194.
Read more about the state of tobacco control in Bartholomew County: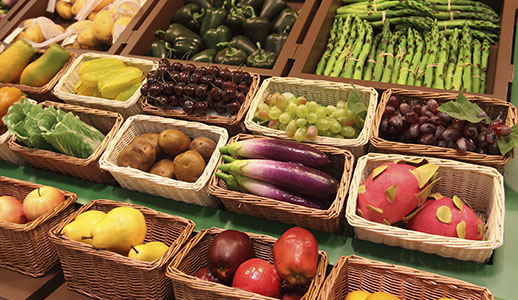 Selecting Fruits & Veggies
Purdue Extension Foodlink helps you select fresh fruits and vegetables
Learn More