Infographic: What Every Woman Should Know
At Columbus Regional Health we understand how important it is for you to take the very best care of your health. Please use the following information as a guideline for scheduling your tests and exams. This list is not inclusive. Your healthcare provider or physician may require other tests and exams based on your specific healthcare needs.
(Click image to enlarge)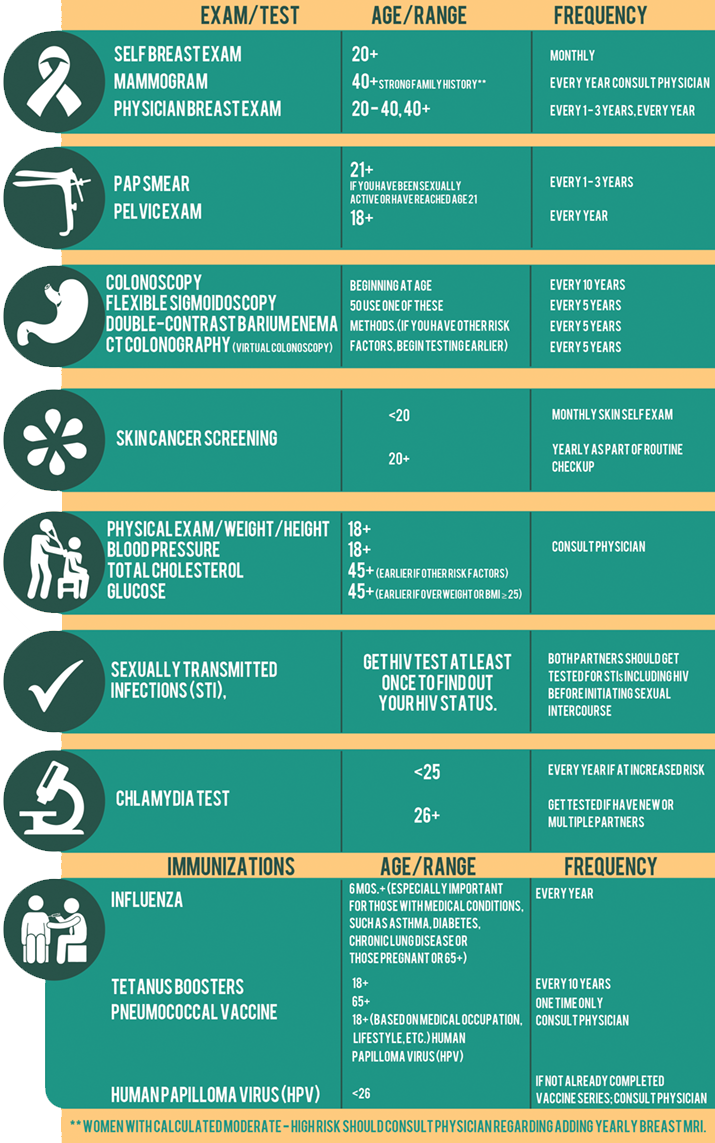 For more information on how to schedule a test or exam, please call (812) 343-9840 or stop by WellConnect at 237 Washington Street, Columbus and let one of our Connection Specialists assist you with your health and wellness needs.
View All Success Stories

CRH News