If you or a loved one has been a patient at Columbus Regional Hospital (CRH), you may have received care from a hospitalist. Hospitalists are physicians and nurse practitioners on site 24/7 to oversee exclusively the care of hospitalized patients while working closely with each patient's primary care physician (PCP).



"More hospitals are employing hospitalists because they help them provide better patient care," said hospitalist Lee Kiser, M.D., chief of staff and director of hospitalists at CRH. Not only are hospitalists highly experienced in the acute-care setting — where a patient's condition can change quickly — they enhance the patient experience by ensuring a smooth coordination of care."


Managing All Your Hospital Care
CRH's hospitalist team comprises 10 internists — one who is also board-certified in palliative care and another in nephrology — one pediatrician and several nurse practitioners. Hospitalists manage every aspect of a patient's care, from admission to discharge.

Their duties include:

Coordinating exams and treatment

Communicating with the patient and family

Serving as the liaison between other members of the healthcare team.

Because hospitalists are knowledgeable about their hospital's resources, they help ensure their patients receive the most appropriate care. They can quickly evaluate test results and adjust treatment accordingly. Hospitalists consult with the patient's primary doctor as needed and give the provider a detailed report when the patient is discharged.

"There's data that shows that having providers on-site decreases mortality, length of stay in the hospital and total healthcare expenditures," Dr. Kiser said.


Supporting Community Physicians
Hospitalists play a key role in the changing medical landscape, said Rachel Kerschner, M.D., a pediatric hospitalist at CRH. They enable providers in private practice to spend more time in their offices seeing patients, knowing their hospitalized patients are well cared for. And they're perfectly suited to meet the needs of today's hospital patients.

"As medical advancements enable doctors to provide more care in an outpatient setting, we're seeing people who are hospitalized tend to be sicker and require more specialized care and treatment," Dr. Kerschner said. "Hospitalists can provide that because that's the entire focus of their work, what they spend all their time doing."


'An Honor' Caring for Sick Patients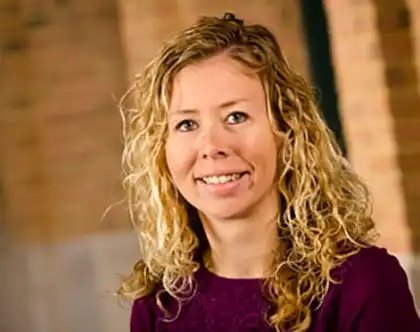 Two years ago, Dr. Kerschner became a pediatric hospitalist at CRH after working for three-and- a-half years as a pediatrician in private practice. Although she loved outpatient pediatrics, Dr. Kerschner said she "always had an interest in caring for the sicker kids.

"I truly enjoy what I do and consider it an honor that people trust me with their children," she said. "I feel fortunate to be a part of Columbus Regional Health. We have a really supportive administration that is ready to look for new solutions and ideas and go the way medicine and the community need us to go."